I am suffering the curse of every DIYer in a small home - I hate throwing away pretty glass bottles, jars and all that other cool stuff that is causing inspiration the moment I see it. A sure case of too many ideas and too little time!
Another thing I am always hanging onto is corks. They are sooo pretty. But this time, I finally did use them!
Pot holders are always needed, but not always pretty. This one really is, and it is easy to do. BTW I did not empty all those bottles myself!
Arrange an assortement of corks in a circle. The pretty pictures should be outside, and put some winestained bottoms up, and some down.
Once you have formed a circle, wrap it tigthly in twine. This is a little tricky, so don´t pull the twine to tight!
After knotting the twine, push in a couple more corks until the twine is really tight and really holds the corks together.
I think this pot holder is perfect for a rustic look!
I am linking to these awesome parties: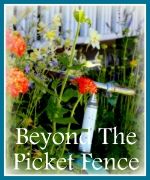 http://www.shabbynest.blogspot.de/