Sometimes, cool trends are just fun to follow for a while. And sometimes, a trend will show you a whole new world and you know immediately: for me, this is love forever. When the copper trend started last year or so, when I saw those modern pieces made of that warm, shiny, elegant metal it was Love. On. First. Sight.
When I encountered some copper pipes in a hardware store, inspiration struck. I have seen some copper candle holders in interior design magazines, and I wanted the same sleek look.
This project is a lot of fun because it is like playing with Legos: if you put the pieces together right, you can build nearly everything you want.
I bought: (the size in in/ft is only approximate)
2 m ( 7 ft) of 12mm (0.3 in) copper pipe
four "junction" pieces
four pieces curved 90 °
four transition pieces from 12 mm (0.3 in) to 20mm (0.75 in)
I cut the pipe into:
four pieces of pipe of about 28 cm (10 in)
two pieces of pipe of about 12 cm (4 in)
two pieces of about 15 cm (5 in)
It was great, I could use a metal saw in the hardware store and didn´t have to buy one. A hurray to customer friendliness!
Then I put the pieces together and fixed them with hot glue.
You can see the way I put the junction piece and curved piece together in the first picture, and the transition pieces as the actual candle holders in the second.
The four long pieces of pipe are the vertical ones, the two short ones go between the junction pieces.
I wanted that symmetrical look, but I might build something else later on - I just have to peel of the hot glue and I can reuse the pieces I already have.
What do you think about the copper trend - is it bound to be over soon, or is it going to stay around in your home for a while?
I am linking to these cool parties: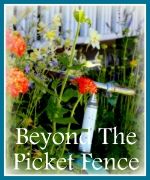 http://www.shabbynest.blogspot.de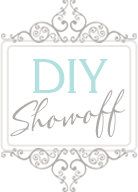 http://www.craft-o-maniac.com/