Sorry to you guys, lots to do this week, so I missed one post. But I got an awesome B&A today!
I love to put up branches, especially in springtime. Compared to flowers, they really fill up a space and have a special grafic impact against a light wall. However, I didn´t have a floor vase for the longest time, but that ended at my last flea market trip.
This is what my beauty looks like now:
I just adore grey - it´s calm, modern and has so many facettes!
This is what the vase looked like before I brushed on a couple of layers acrylic paint:
I guess it is a seventies leftover, based on the colors ( I am so bad at placing styles timewise!) and someone had to give it some TLC very urgently. Good for me, this way I got it cheap.
The patterns were what I was after, and they come out wonderfully in grey!
Have you saved any poor vases yet?
I am linking to these cool parties: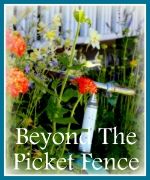 http://www.shabbynest.blogspot.de/
http://diyshowoff.com/category/other/that-diy-party/
http://www.craft-o-maniac.com/2014/03/craft-o-maniac-monday-link-party-10.html